Hi J'Adele! In preparation for your performance at The Old Courts on Friday 15th February, we thought that it would only be polite to get to know you a little better. Could you tell us a little about yourself and where you are from?
I'm from Weston-super-mare in Somerset. Lovely little town full of incredible musicians and great music scene! I also own a restaurant in the town that does yummy breakfast, brunch and lunch. I may have performed there a few times too! I've been singing professionally for nearly 20 years, since I was 16. In all that time, I would say meeting and singing with Adele was a pretty big moment! Even if I wasn't doing an Adele tribute, I think that would still top it!
What is the best bit about performing live?
Without sounding too much of a lush, performing to engaging audiences are always career highlights for me. I haven't forgotten a single gig where I felt like they were really on my side and I get to have a fantastic night with them. I always come away so grateful for the career I've chosen. Singing at the big tribute festival in Aberystwyth over the summer was insane. Thousands of people just going mental at the end of the songs - I had to fight back the tears several times! And singing on a balcony overlooking Leicester Square resulted in lots of people tweeting Adele telling her thank you for performing for them! I've had loads of great moments, to be fair.
What inspired you to become an Adele tribute?
I would be singing at weddings, or in hotels along the seafront on a Sunday afternoon, or in a pub on a Saturday night, and if I started singing "someone like you" or "make you feel my love" it would always be the ones that would make people stop and listen. It made me think that maybe I was onto something with that! And I haven't looked back. Adele then brought out "25" and it's been crazy from then!
Which is your favourite Adele song to perform?
Oh my goodness. Worst question to have to answer, I love them all. Can I do three? "Don't you remember", "one and only" and "Skyfall". And we cluster them together in the set so it is a joyous moment for me! I LOVE Skyfall. But also "send my love" is a fun one to sing. Especially if an ex-boyfriend is in the audience!
What was it like to meet Adele on BBC's 'When Adele Wasn't Adele'?
It was brilliant! Just, brilliant! She was so lovely and so funny! And completely humble and almost shy! But it always makes me laugh, because I'm sure if I was stood in front of 8 people dressed like me, I would be embarrassed too! But it was just wonderful, she was so gracious and friendly. And even at the studio when she filmed her interview, she made a point of talking to us sat together in the audience before the cameras started. She is an absolute darling.
Adele is a very talented vocalist, how often do you have to do vocal exercise and rehearse?
Yeah, her repertoire is tough. I just did 5 nights in a row in Ireland and I had to be really careful with my voice as every night is a big vocal challenge. I sing regularly so that's good in keeping my muscles active. And I sing everyday, even if it's just humming exercises or siren noises or scales. And I am always learning - if Adele comes on the radio I am still hearing things I can change, like the way she says certain words or phrasing she does or little rasps and growls. I'm limited on actual video recordings of her performing in order to copy mannerisms but it's all in her hands. It's hard to always remember that when performing!
19, 21 or 25?
Oooh... 25. Because, to be honest, "hello" is an absolute tune. And so is "all I ask". The production and co-write elements of that album were another level. Adele had vocal surgery and a lot of training prior to recording and her voice is amazing. She'll be hard pushed to beat the emotion of "someone like you". But 25 was a cracking album nonetheless.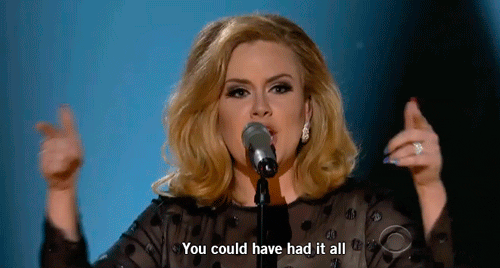 Adele famously rapped Nicki Minaj's Monster lyrics in James Cordon's Carpool Karaoke, what is your favourite song to sing-a-long to in the car?
I wish I could rap along to Nicki Minaj but the best I can do is "gangstas paradise". Even then, I make up half the words! But I'll be completely honest.... My current go-to is greatest showman! I would love to be involved in a stage production of that, I envisage it while I'm singing along! Set designs and such like, I love it! My latest Spotify download was wham - love machine. My friends on a cruise ship recently performed it as part of their theatre show and I couldn't get it out of my head for WEEKS! And I still listen to it! I'm the same as most people, it all depends what mood I'm in.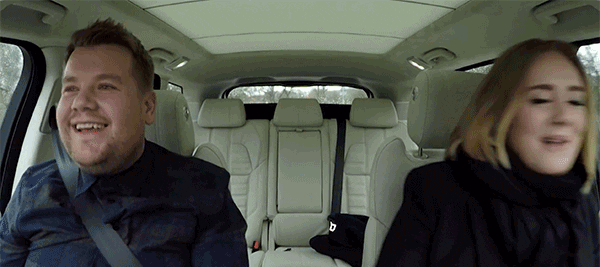 Well, thank you so much, J'Adele! We're really looking forward to Friday night when we can cosy up with our friends in the intimate Theatre space with a glass of wine... it sounds ideal to me! See you then.
For those of you who would like to grab a ticket for J'Adele performance, do so in advance by checking out below.
Find all of the event details here.