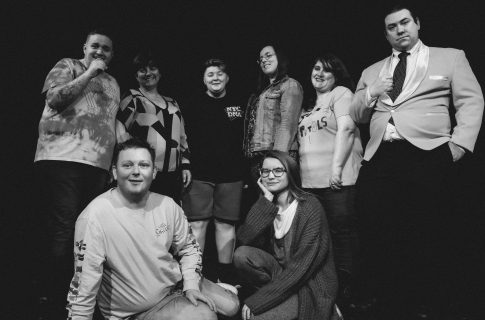 VOLUNTEER
Volunteering is a fantastic way to become part of The Old Courts team.
These opportunities allow individuals to gain experience and contribute to running a large arts centre with a host of different workshops and public events.
Our volunteers are involved in a variety of hands-on roles that support a wide range of events. One of the main things we pride ourselves on is our friendly and helpful team who represent our organisation at public event.
Whilst we are of course passionate about arts and culture, providing a warm, helpful welcome to all visitors is incredibly important to us and our volunteers are on the front line of this commitment. Whether preparing for an event prior to doors opening, working during an event amongst the guests or helping to reset a space following an event, our volunteers help us to provide a great experience for all visitors.
If you're interested in joining our volunteer team, complete the form and we will be in touch soon.